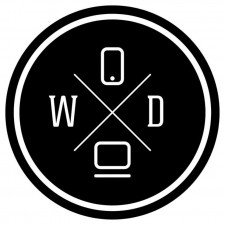 LOS ANGELES, November 10, 2021 (Newswire.com) - Website Depot, a company that offers full-service digital marketing in Los Angeles, recently declared that they will now offer marketing campaigns specifically for lawyers as well as law firms. These campaigns will be uniquely structured so as to meet the needs of lawyer SEO and more.
Website Depot has had attorney and law firm clients essentially since the company's founding 10 years ago. In that time, law firms, as well as attorneys who run their own legal practice, have seen their SEO, Google Rankings, and profits increase through working with Website Depot. Website Depot has long-term legal clients in many parts of the country, from Long Beach, to Los Angeles, New York City, and elsewhere.
These new campaigns are purposefully designed to meet the exact needs of any law firm and attorney. Services from Website Depot could include responsive web design, podcasts from professional hosts, content writing from experienced legal writers, an emphasis on "local SEO," so that a law firm/attorney ranks higher within their community, and much more. Specifics will be determined after meeting with CEO Danny Star and other high-level staff at Website Depot, then updated as events and analysis warrant.
"Through working for several years with law firms and attorneys, we know how important digital marketing in the legal space is. We've also seen how difficult it can be for even the best, most experienced, and powerful attorneys to be able to do their own marketing campaigns. The truth is that lawyers just don't have the time to devote to their marketing, the kind of detail and attention true success requires. We're proud to be able to offer our services to law firms and attorneys all throughout the United States. These specialized campaigns empower law firms and attorneys. They make it possible for them to reach and, ultimately, help more clients than ever before," said CEO of Website Depot Danny Star.
Website Depot's new attorney and law firm SEO packages are available in three separate packages. As of this writing, free consultations are available with Website Depot.
For more information about a law firm SEO agency, law firm search engine optimization, or to make a press inquiry, contact Website Depot at https://websitedepot.com/ (888) 477-9540.
Source: Website Depot
Share: