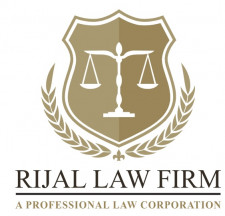 DALLAS, April 21, 2022 (Newswire.com) - A USCIS Visa Alert dated MARCH 2022 has been released with updated guidance; recommendations in this alert include information considered critical for Indian-nationals with an approved EB-2 Visa, and for anyone holding a pending EB-3 application, according to immigration attorneys at Rijal Law Firm.
"We want everyone to be aware of this, but especially our Indian-based clients and those with pending EB3 Employment Visas need to know what USCIS is saying in this updated alert," explains Saurab Rijal, founding partner at the Irving-based law shop.
From the USCIS release: "if you [have] an approved immigrant visa petition in the EB-2 category chargeable to India and a priority date earlier than Sept. 1, 2014, USCIS encourages you to consider applying for adjustment of status in April by filing Form I-485, Application to Register Permanent Residence or Adjust Status."
Rijal said that EB2 VISA holders who qualify should consider filing for Adjustment of Status or Permanent Resident Status as soon as possible.
"The longer someone waits, the longer it's going to take," said Rijal.
The alert also recommends anyone with an approved I-140 for EB3 consider converting their petition to an EB2 or EB1 category (if they qualify).
Partner Chandani Rijal - a noted Employment-Based Visa expert in the field - adds important context to this recommendation: "There are qualified workers who converted status to EB3, or applied as EB3, to begin with, because those visas were readily available during the pandemic. With travel starting back up, the EB-3 bucket is filling up, and people are having to wait longer."
To qualify, three factors have to be met:
1. An EB-3 VISA is currently unavailable to the worker.
2. The worker has an approved visa through Form I-140.
3. A visa in the EB-1 or EB-2 category is available, and the worker meets the qualifications for it.
"It's true that these EB2 and EB1 have higher requirements, but there is a good reason USCIS is recommending this," said Chandani Rijal. "Because of the way these advanced visas are processed, someone who ports from EB3 to EB2, for example, gets their priority date advanced to the date their green card application was filed. This can save years of waiting."
Rijal Law Firm recommends securing qualified legal advisement from attorneys with experience in the field.
"Any employer or any worker that has questions about this guidance should speak with an attorney. Our team is uniquely equipped for these sorts of cases," said Rijal, speaking from the law firm's third-floor office.
Individuals impacted by this guidance are encouraged to call and schedule a consultation without delay, at 469.440.9444.
Inquiries by e-mail can be directed to info@rijallaw.com.
Extensive resources and more details about Rijal Law Firm PC can be found online at https://rijallaw.com/.
Source: Rijal Law Firm
Share: