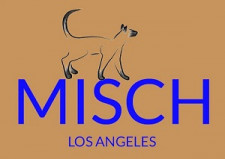 LOS ANGELES, June 16, 2021 (Newswire.com) - Misch, makers of leather products since 2016, now offers a pouch wallet. Named "Blake," this joins the Misch catalog of handcrafted items.
Misch makes each product by hand, with the stated goal of using very minimal machinery, as little as possible. Through this process, Misch is able to create a unique, special finish for every single one of their goods.
Among all Misch products, the wallet is one of the most requested and sought after. From the beginning, the pouch wallet was designed to be simple, utilitarian. This carries over into the wallet's straightforward style. For its construction, Misch artisans used the softest, most buttery leather in their possession. Designed to be taken on and off quickly, the pouch wallet can be clipped to the pants or held in the palm of one's hand.
"Whether you're on a quick errand or just want a wallet that looks great without taking up much space, our pouch wallet gets the job done. Only the softest, most buttery leather was good enough for this wallet. We didn't want to offer a wallet of any kind until we knew that it could meet our standards. We're proud to say that this wallet does. Using a variety of colors and hardware, you will be sure to find an item that fits your color palette and accessorizes anything that you wear.
"Besides skillfully hand stitching each and every one of our goods, another detail that we are particularly proud of is our signature: the finishing touch of silk throughout the interior of every single leather bag that we make. That blue silk you find in every Misch item lets you know that you are now a part of the heritage that we are creating for years and generations to come," said Terry Thomas of Misch.la.
In addition to pouch wallets, Misch offers leather accessories like backpacks and more. Their slogan is: "the goods do not evolve but the colors do."
For more about Misch, their bags, or to make a press inquiry, contact Misch Los Angles at https://www.misch.la/ .
Source: Misch.la
Share: