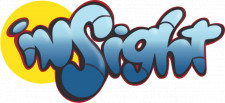 SAN DIEGO, September 7, 2022 (Newswire.com) - Insight Treatment, which offers teen counseling for depression and other mental health concerns, announced the opening of a San Diego location. This location will join those in Santa Clarita, Van Nuys, Pasadena, El Segundo, El Monte, Merced, and Modesto.
For more than three decades, Insight Treatment has offered Intensive Outpatient Treatment (IOP) for teenagers struggling with mental health concerns and/or substance abuse. In addition to depression, the staff at Insight Treatment has provided support and guidance for teens dealing with anxiety, trauma, ADHD, addictive behaviors, aggression, isolation, and more.
Since the program's inception, Insight Treatment has provided help and hope to thousands of teens as well as their parents.
The fundamental belief at Insight Treatment is that teenagers need to feel that they belong to a community of their peers. Thus, each Insight Treatment location is designed to create a fun and creative "clubhouse" atmosphere. San Diego will be no different. Insight Treatment staff is currently working to foster a community where teenagers can relax, play games, and build positive relationships with peers.
As with every other Insight Treatment, the San Diego location will offer individual as well as group therapy, parent support groups, school support, a day program, and more.
"We're proud to be able to expand into San Diego. At every Insight Treatment, our staff has been able to help teens not only with their mental health problems, but with the underlying issues causing them. Since the very beginning, we've always believed that teenagers should have specific treatments for their issues, their needs, their lives. So many teenagers and their families have had to face so many challenges over the last few years. Here, we wanted to create a place where teens as well as their families could develop a long-term support system, so as to discover the deeper issues at hand and ultimately overcome them. We're looking forward to the opening of our San Diego location and can't wait to see where we go next," said Lisa Dixon, Insight Treatment Director of Admissions and CEO of the San Diego location.
In addition to teen rehab and mental health concerns, Insight Treatment has also helped many teens through struggles with drugs, alcohol, and substance abuse. Interested parties can contact Insight Treatment for a free initial assessment.
For more about teen support groups, teen counseling in Los Angeles, or to make a press inquiry, contact Insight Treatment at https://insighttreatment.com (888) 295-9995.

Source: Insight Treatment
Share: