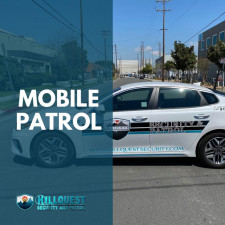 MIAMI, February 8, 2023 (Newswire.com) - HillQuest Security is re-introducing itself as a newly established Miami Security Company. Hillquest plans to offer mobile patrol services throughout the state of Florida. The company is being sought after by clients who are looking to curb the recent influx of crime in the region.
Designed to deter criminals by being as visible as possible, HillQuest Security customizes their mobile patrol security to each client. A majority of the mobile patrol security plans include trained security guards documenting when they arrive at a client's facility with handheld computers. Additionally, they document what they see, what occurs, and when they leave. All clients are given security reports in "real-time" through a specifically designed client web patrol.
According to "NeighborhoodScout," "the most comprehensive database of hyper-local real estate data," a person's chances of being the victim of a violent crime in the state of Florida are one in 258.
HillQuest Security mobile patrols differ from one client to the next. A majority consists of experienced security guards patrolling a select location in a designated patrol vehicle. Backed by a 24-hour control room, security guards look for damage, graffiti, and more.
"Even in an area as beautiful as Florida, you can't be happy without adequate security, without the peace of mind that comes from knowing you're safe. That's just one of the many reasons we're proud to offer security solutions throughout Miami and the Florida area. Our mobile patrol has been able to help so many to improve the security situation at their location. Whether our teams are monitoring the locks at a school or keeping a construction site safe, we're proud to be in a position where we can provide real security solutions for so many. We look forward to doing so for a long time to come," said John Bouzy of HillQuest Security.
Additionally, this security guard service in Miami is planning on providing protection for movie sets, parking lots, apartment complexes, hotels, and other locations.
For more information about finding a security guard in Miami, security guards companies in Miami, or to make a press inquiry, contact HillQuest Security at (781) 833-7802 or https://hillquestsecuritysouthfl.com/.
Source: HillQuest Security
Share: