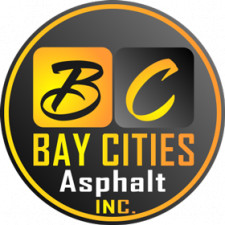 VACAVILLE, Calif., July 29, 2022 (Newswire.com) - Bay Cities Asphalt, an asphalt paving and repair company situated in the Bay Area, recently unveiled discounts for the summer. These discounts include 5% off of any paving project that is greater than 5,000 square feet, as well as an additional 2% discount on same-day sign-ups, respectively.
The discount mentioned above are in addition to the senior discount and military discount that Bay Cities Asphalt already offers.
Bay Cities Asphalt (also known as "BC Asphalt") has provided asphalt, blacktop and parking lot pavement repair, in addition to driveway repair and maintenance, for more than 20 years. In that time, the company has served Contra Costa, Solano, Sonoma, and Santa Clara counties.
"We're always glad to be able to offer discounts to our customers. That said, we wanted to do it now, during the summer, as this is the best time to get your parking lot in the condition that you want. When the rains and precipitation come, that can damage your parking lot significantly. By getting preventative maintenance and other work done now, you give your parking lot the best chance to be in its best shape come what may. Beyond repair and maintenance, we can also provide services such as updating the striking, filling in the cracks, and more. We're proud to offer these services to the Bay Area for a long time to come," said Trevor Najar of Bay Cities Asphalt.
Family-owned and -operated, Bay Cities Asphalt has been passed down through three generations.
For more information about paving contractors, parking lot repair, or to make a press inquiry, you can contact Bay Cities Asphalt at (877) 908-7987.
Additional Links:
Source: Bay Cities Asphalt
Share: